Transformation Tuesday: Transgender Lives & Our Community
March 22 @ 11:00 am

-

12:00 pm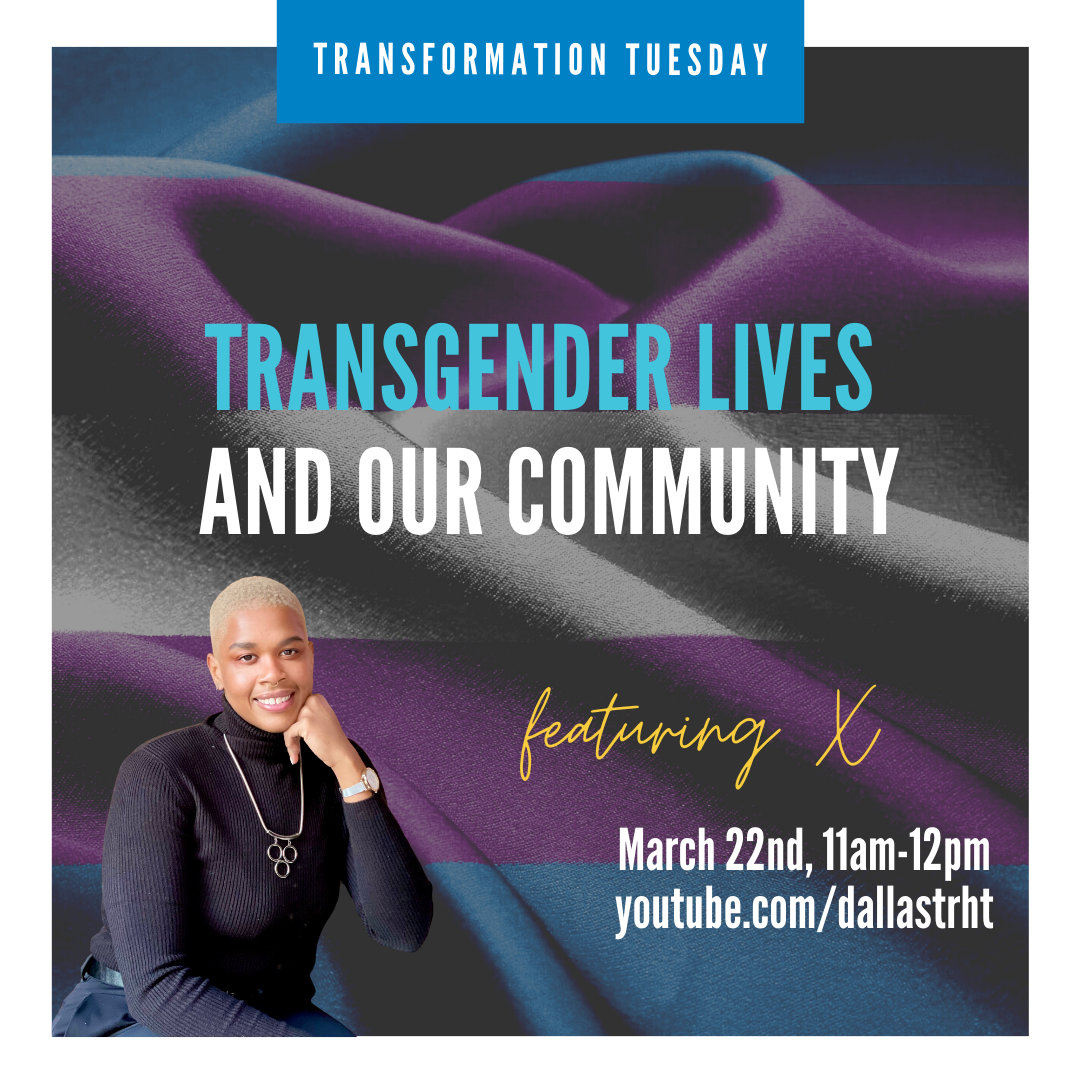 Join us for our next Transformation Tuesday online event: Transgender Lives & Our Community featuring X on March 22nd from 11am-12pm CST. We will stream live on our YouTube channel.
X (they/them) is a Dallas, TX native, artist, poet, facilitator, and community organizer working in BIPOC queer & trans advocacy, design justice, social justice and youth-centered arts program management.
X has worked has worked as Teaching Artist and is now a program manager for a social justice and arts experience called Youth 2 Power.
X is also founder and Co-Director at House of Rebirth, a transitional center for transgender people in Dallas, TX, where they work with young adults and youth of color enhancing their life journeys.
X is a person who enjoys working hands-on with young people, creating liberating spaces that nurture imagination and challenge the status quo toward youth's visions of tomorrow. They believe deeply in youth agency and autonomy as fundamental in the cultivation of youth resources.
With a background in public speaking, diversity, inclusion and creative consulting X, uses their skills both artistic and technical to further exemplify our shared responsibilities and dedication to unlocking our community's creative potential to craft the futures we want to see.