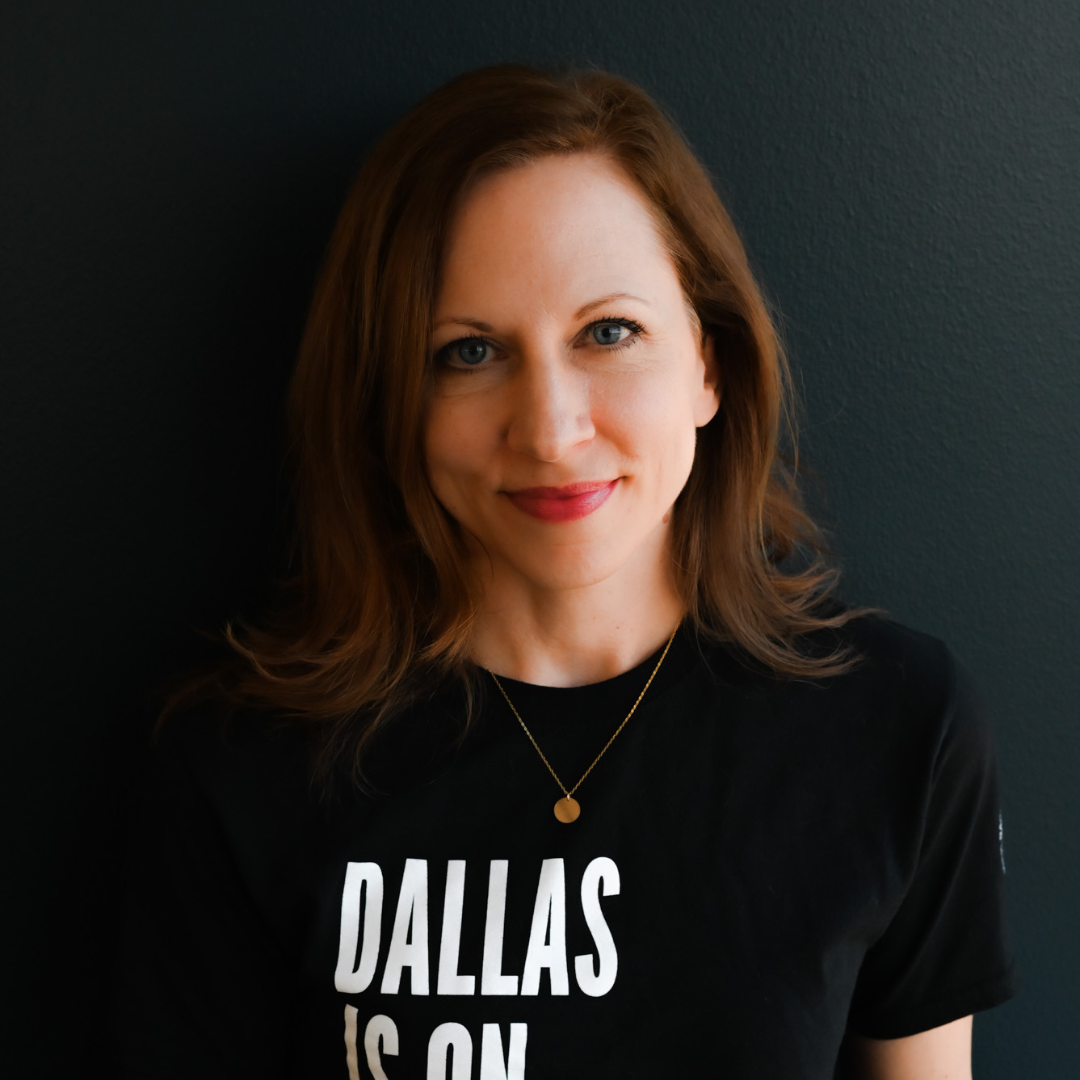 Community Archivist and Historian
Carolee Klimchock is the Community Archivist and Historian for Dallas Truth, Racial Healing and Transformation. An interdisciplinary cultural historian specializing in the history of race and racism and gender and sexuality in the U.S., Carolee holds a Ph.D. in American Studies from Yale University. She served as the Archivist for the Keith Haring Foundation in New York, NY and has taught various U.S. history courses at Yale University, Ramapo College and the University of Texas at Dallas. 
Especially drawn to complex histories and historical figures, Carolee has focused her research and public speaking on historically marginalized individuals and groups too often left out of history books. She has given talks at Marist College, The National Sporting Library and Museum, The Mariners' Museum, Heritage Farmstead Museum, and the Arlington Museum of Art, among others, and presented her research at conferences nationwide including for the Organization of American Historians and the American Studies Association. She has appeared on C-SPAN's American History TV and The Backstory American History podcast. She also developed and led historic walking tours in Manhattan and Brooklyn for Big Onion Walking Tours. Carolee aims to make history accessible, relevant, and engaging with a combination of primary source research, multi-media and interdisciplinary approaches, jargon-free language, and a palpable passion for her subject.
She additionally holds a B.A. in Art History from Smith College and an M.A. in American Studies from William and Mary and has worked in the arts and nonprofit sectors. She also currently serves as a freelance writer and editor.
Carolee's work in the field of racial justice is inspired by and dedicated to the many beautifully fierce people she has had the privilege of studying under or serving as an educator to or collaborator with, especially her friend, former student, and chosen kin, the late activist and writer Camila María Concepción (1991-2020).