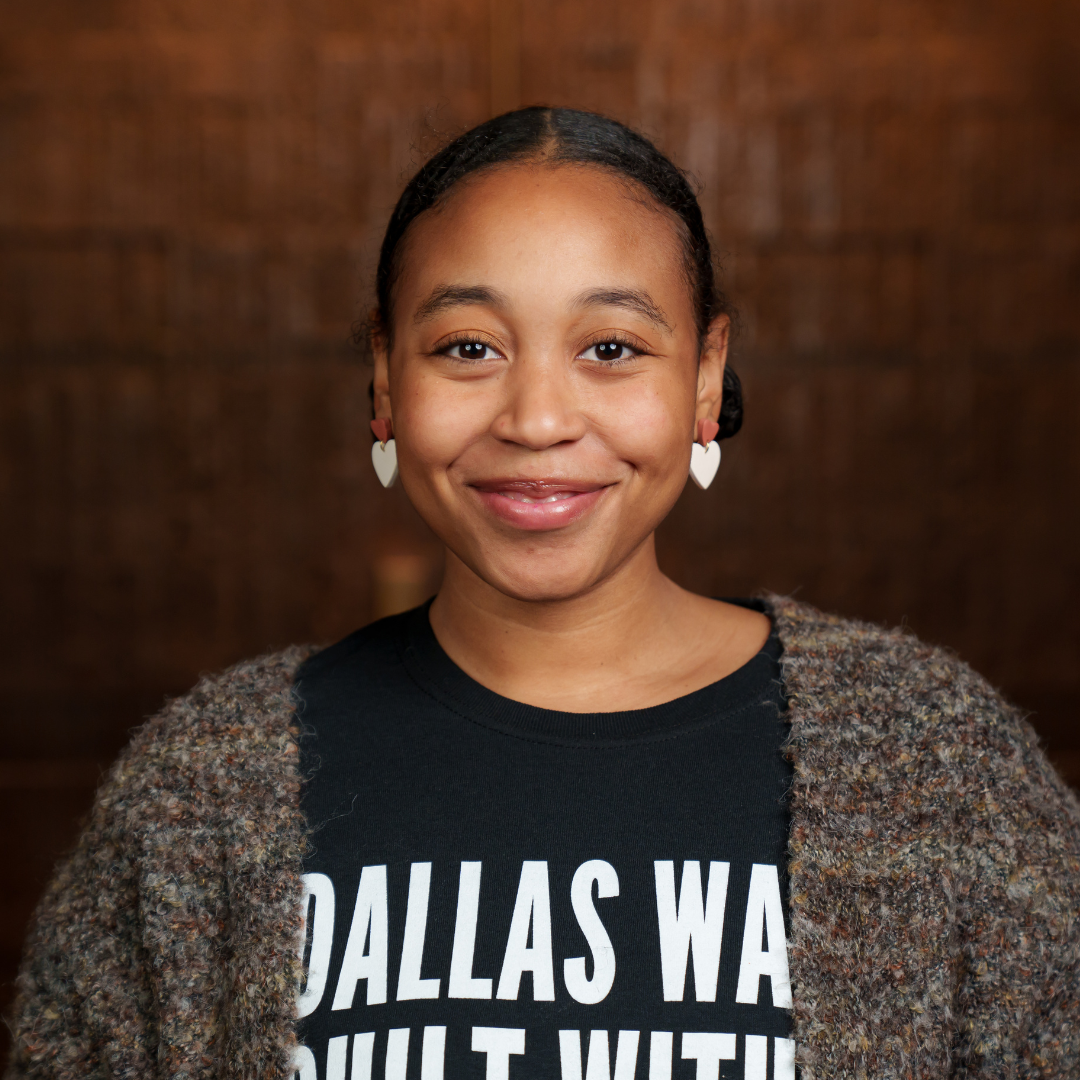 Manager of Communications
Daizha Lankford-Rioland, a graduate of Hampton University, is a passionate and empathetic creative and antiracism educator. During her tenure at Hampton University she was honored to study Servant Leadership in close relationship to racial and cultural equity. With Service projects implemented in Virginia, Costa Rica, and Panama, she was able to expand her knowledge for other cultures and break barriers for people to come together through local and international service.
As a native of Dallas, she grew up surrounded by the arts community and was passionate about making sure people of the global majority were represented. With previous experience at the Richmond Ballet, Dallas Arts District, and other local organizations, she is seeking new ways to intersect the arts and antiracism. She is excited to be the Communications Manager for Dallas Truth, Racial Healing, & Transformation. Her goal is to always tell the true narrative of race, racism, and racial equity in the city of Dallas.
Daizha is a mom to a beautiful 18-month old, the wife of an educator, and an early-childhood antiracism educator. She enjoys speaking to educators, parents of young children, and daycare providers about the importance of raising antiracist children in the city of Dallas. She can be found walking around White Rock Lake on the weekends as well as trying out new taco places.
Her favorite quote is: "Without Justice, There is No Love" by Bell Hooks.