An AntholoGy of Black Women in Nonprofit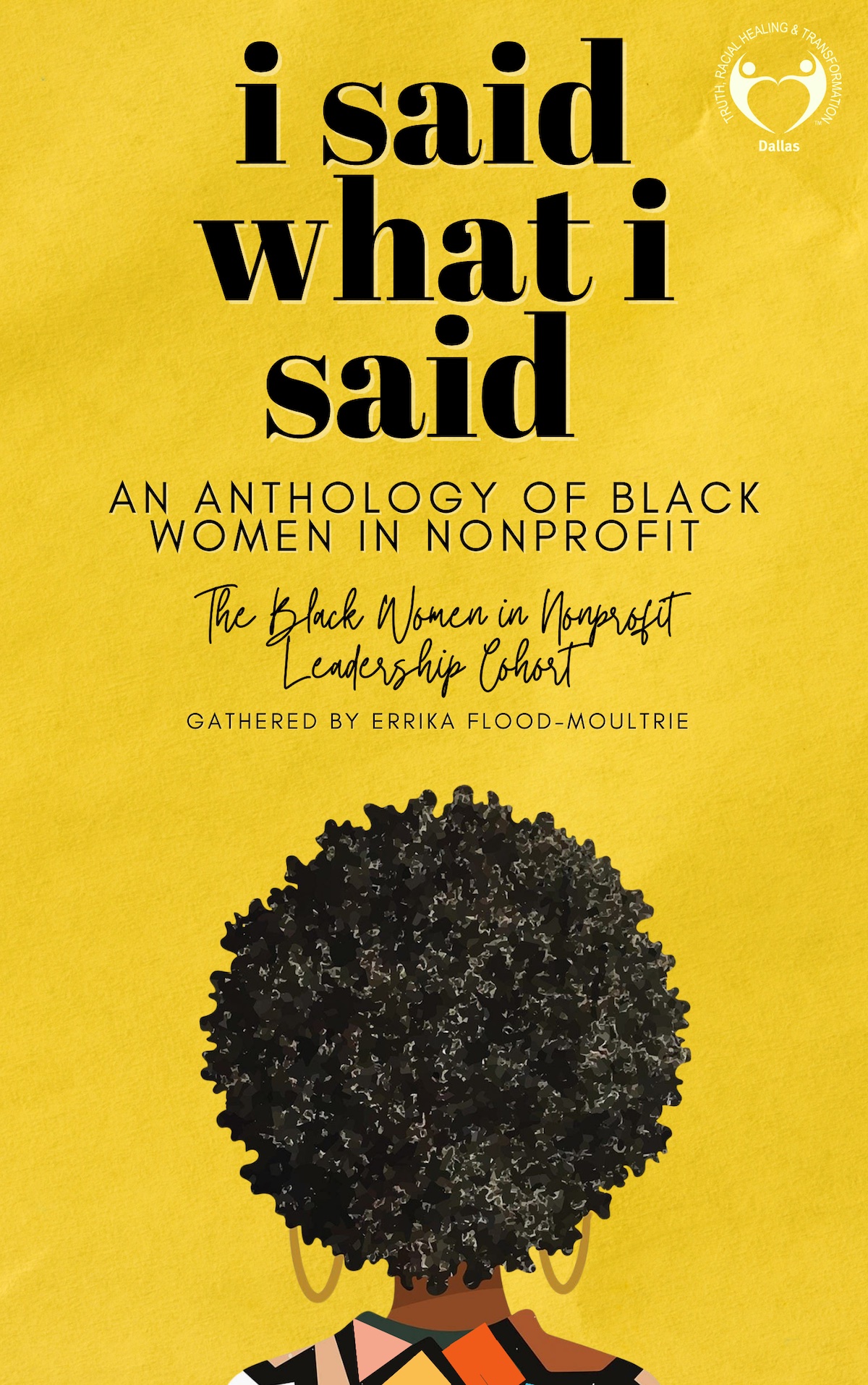 I Said What I Said is a colorful collection of stories; an expertly curated and honest anthology of love letters, industry advice, real stories, truth and tea from Black women leaders across the nonprofit sector. The first of its kind, this book was designed to capture the voices of the women who are leading and lifting as they climb, all with the goal to create legacy and leave an impact from where they serve.
In January of 2021, Dallas Truth, Racial Healing and Transformation launched the inaugural Black Women in NonProfit Leadership (BWNPL) Cohort led by Errika Flood-Moultire, bringing together 30 women from across the DFW metroplex, all at various professional levels within the sector. The goal was to provide a safe space for healing, growth, personal and professional development, and support. This group of women embarked on a yearlong journey that led to this project - co-authoring a book dedicated to Black Women who have dedicated their life's work to serving the nonprofit sector and ultimately, their communities. The women behind each chapter are distinctly different, each with personal and professional histories that have colored their present day journeys in unique ways.
With deep insight, honesty, and the magic that embodies Black womanhood, these stories make for an incredible tale of pursuit, purpose and power.
Black Women in Non-Profit Leadership: 2023 Cohort
Dallas Truth, Racial Healing and Transformation is proud to announce the 2023 Black Women in Nonprofit Leadership Cohort.
Supported by community partners of Dallas, the Black Women in Nonprofit Leadership Cohort was developed to support Black women who are recognized as top leaders within the nonprofit sector offering innovative strategies and leadership making great impact for the communities they serve, but often times passed over for new jobs or promotions in favor of others—including men of color, white women, and white men—with comparable or even lower credentials.
These challenges require a call to action where Black women can come to develop professionally and personally, build network with one another and within the sector, and have a safe healing space that provides opportunity for courageous conversations and the ability to turn-off the code switch often required to be successful in the nonprofit sector.
Welcome to these amazing women leaders.