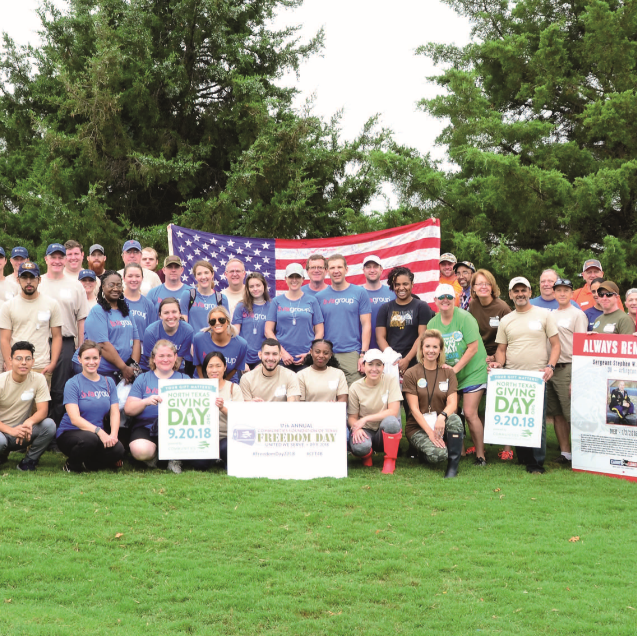 Communities Foundation of Texas for Business
(CFT4B) presents the 19th annual Freedom Day, a community service event on the National Day of Service and Remembrance, September 11. Join CFT4B companies, sponsors and DFW-area veterans around the theme of Equity and Justice for All on Freedom Day 2020.
Help Dallas TRHT with our service project: A New Community Vision for Dallas
Narrative change is the area where Dallas TRHT works to know and understand the truth about who we are and our racial histories. Help us tell a fuller story of Dallas by sharing your personal testimony about race and racism. Sign up below to participate in a 30-minute interview with a Freedom Day volunteer and be a part of our New Community Vision for Dallas.