Racial Equity NOW Tour – John Neely Bryan's Cabin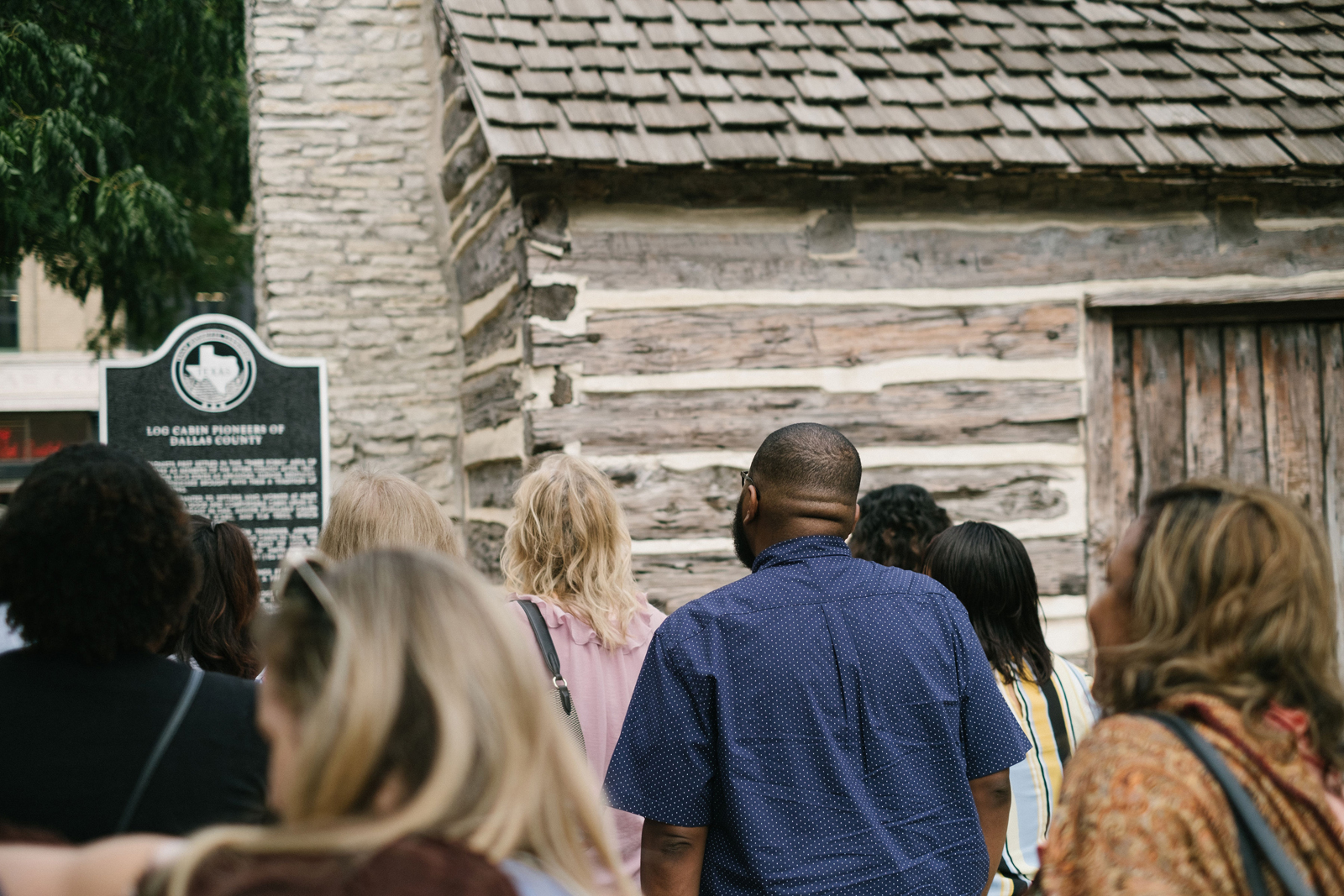 How do you change the narrative about place? During this month's Racial Equity NOW Cohort Session, Dallas TRHT Director Jerry Hawkins led a history-focused bus tour of Dallas. Follow along in this blog series as we explore the history of our stops in more detail.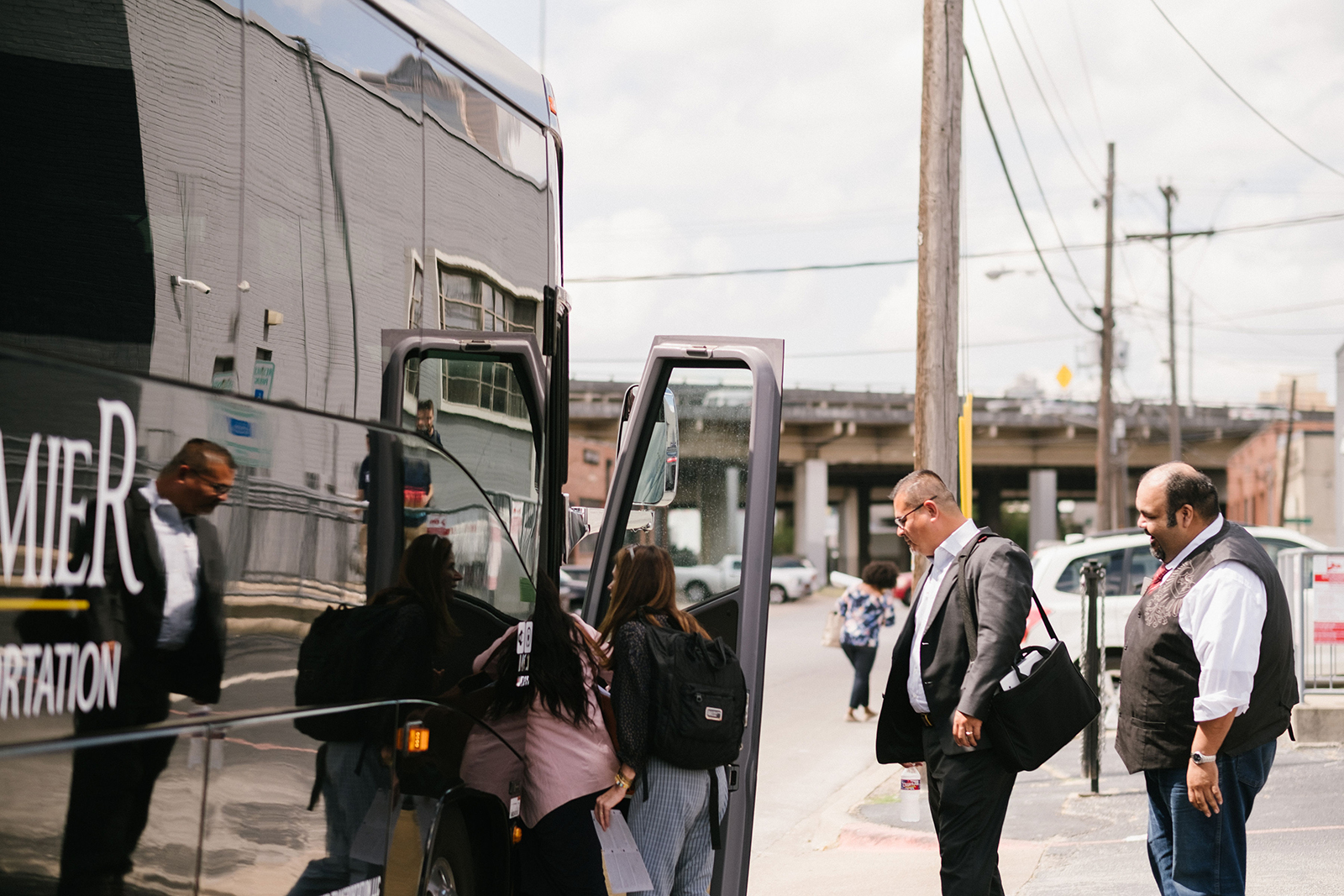 John Neely Bryan's Cabin (American Indian Land)
John Neely Bryan, who is falsely credited with the founding of Dallas in the early 1840s, built his cabin near the Trinity River in hopes of establishing and developing a permanent settlement in North Texas.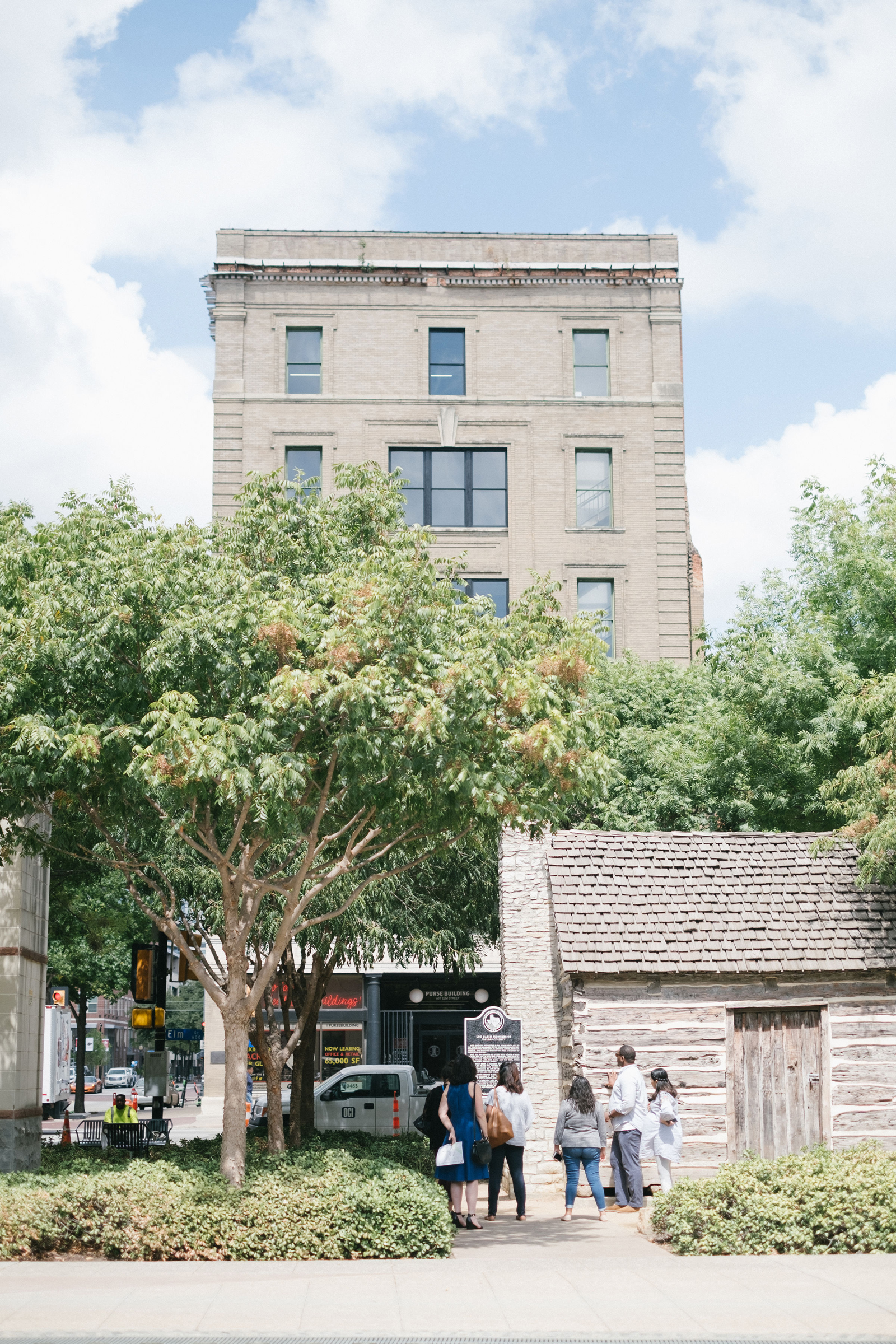 The cabin is somewhat of a quick visit because the door is locked and it can only be viewed from the outside, but its location in Founder's Plaza puts it within walking distance of some of Dallas' most popular tourist attractions, such as The Sixth Floor Museum at Dealey Plaza, the Old Red Courthouse, and the Dallas Holocaust Museum.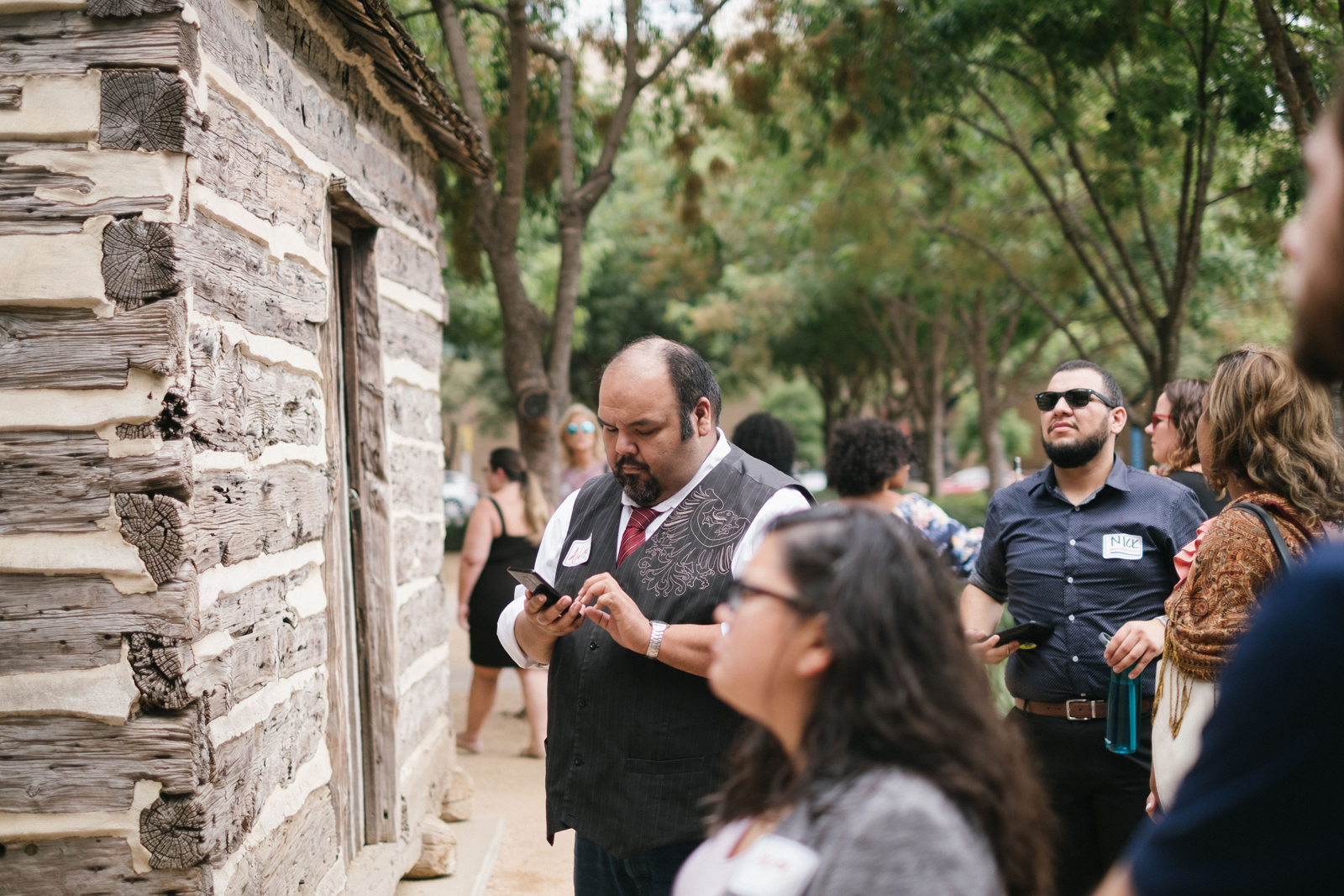 This small log structure is a reconstructed model of the home and trading post erected in 1841 by Dallas founder John Neely Bryan.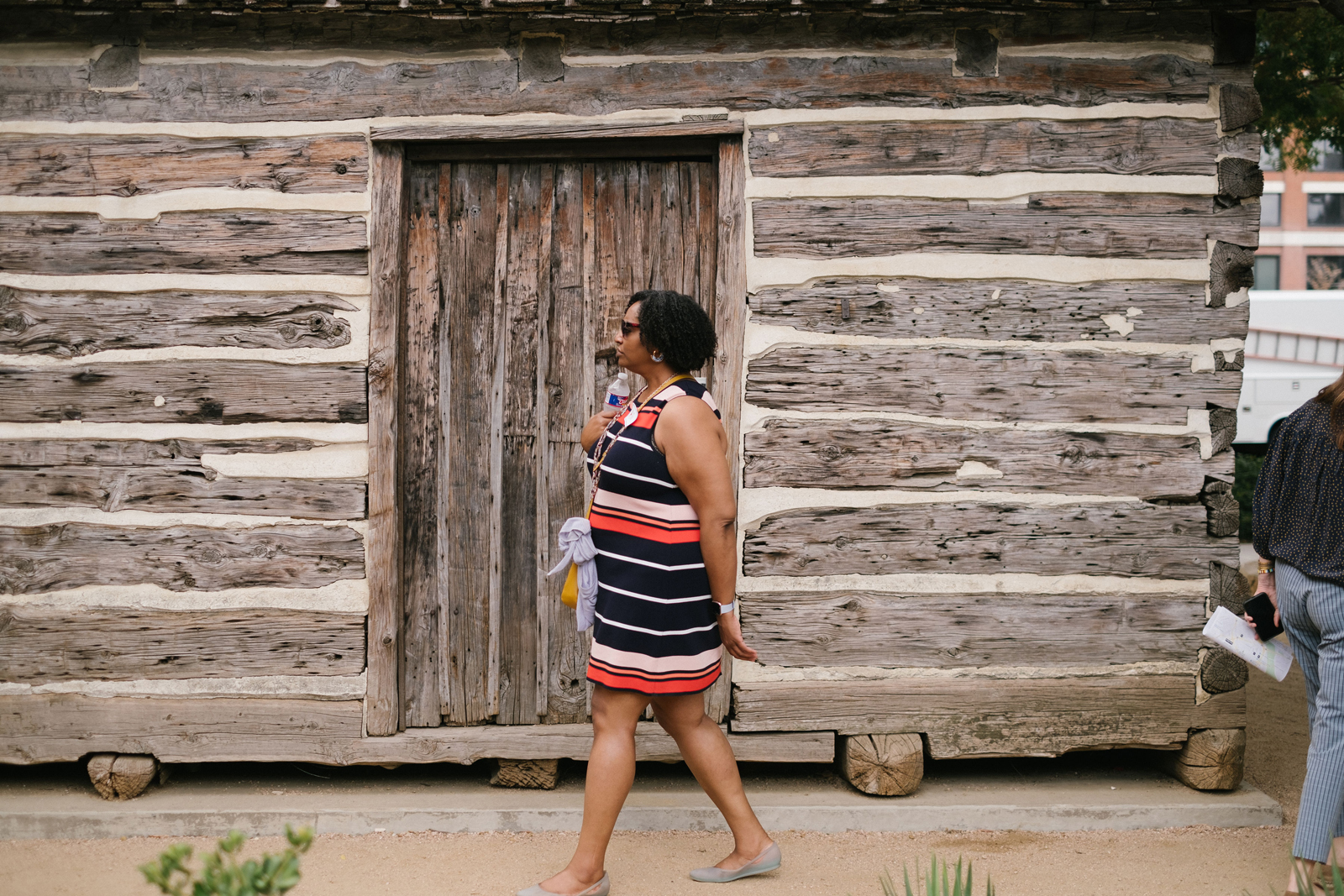 The land that this cabin rests on is indigenous land.