Racial Equity NOW Tour – Martyr's Park & Dealey Plaza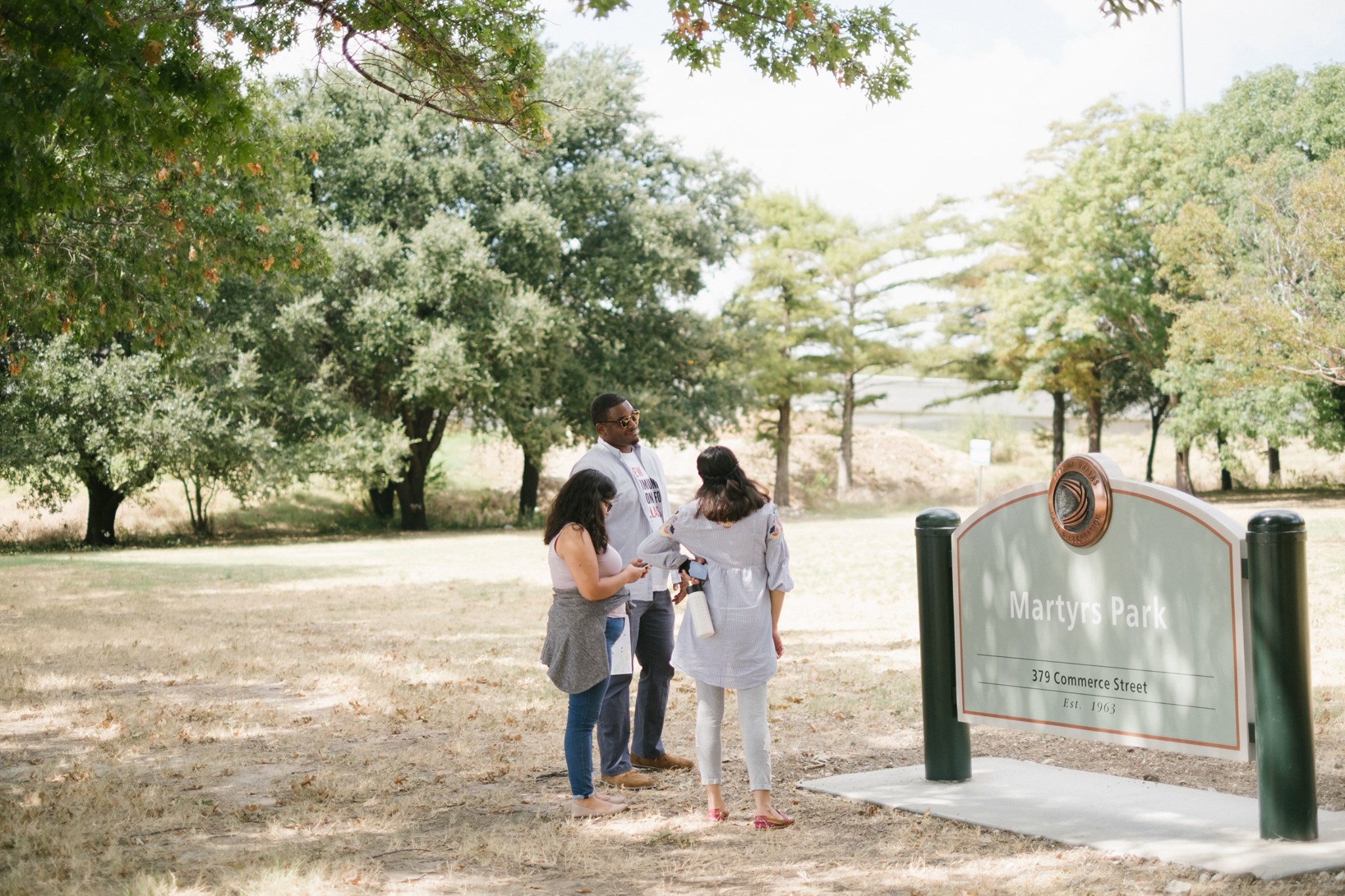 How do you change the narrative about place? During this month's Racial Equity NOW Cohort Session, Dallas TRHT Director Jerry Hawkins led a history-focused bus tour of Dallas. Follow along in this blog series as we explore the history of our stops in more detail.
Martyr's Park & Dealey Plaza (The Grassy Knoll/JFK)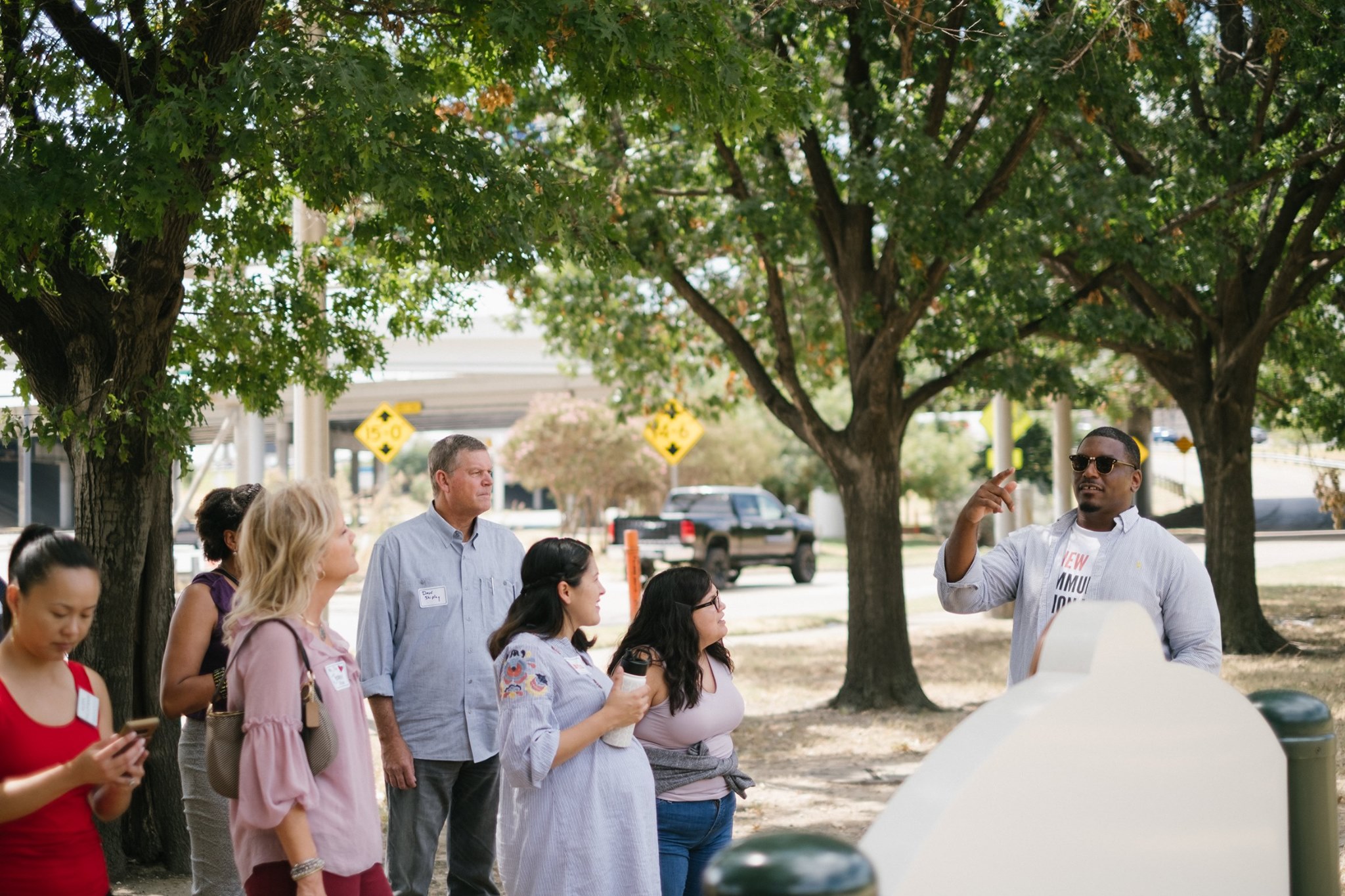 The Park and Recreation Board renamed the former Dealey Annex Martyrs Park in 1991. The name change came after a three-year-long push by scholars and activists who "named it and claimed it" against the wishes of some parks officials at the time.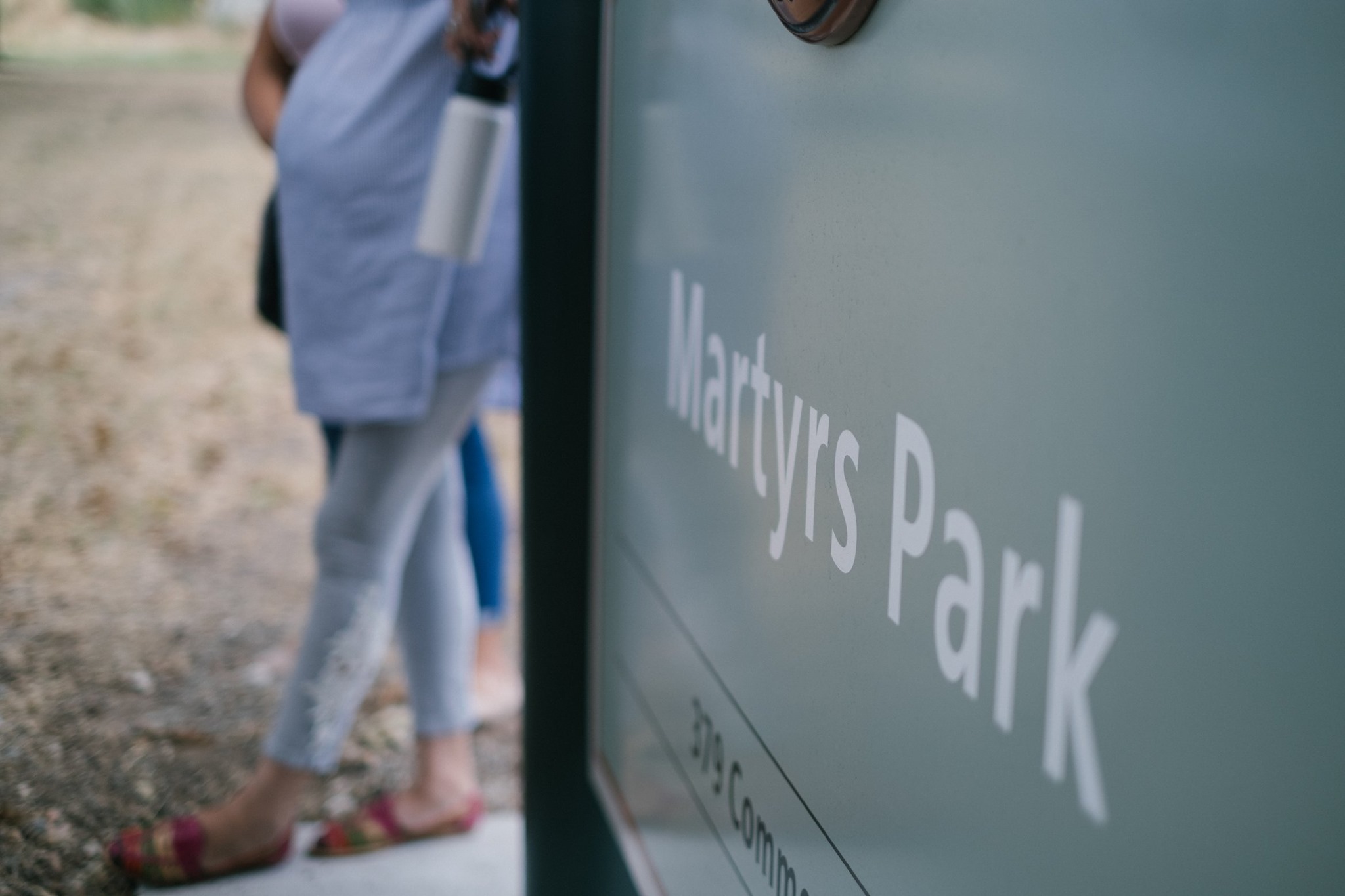 In 1860, white Dallas was terrified by rumors of a coming slave insurrection after downtown buildings caught on fire, and one newspaper editor, Charles Pryor, of the Dallas Herald "instigated a statewide panic about a slave revolt inspired by abolitionist outsiders."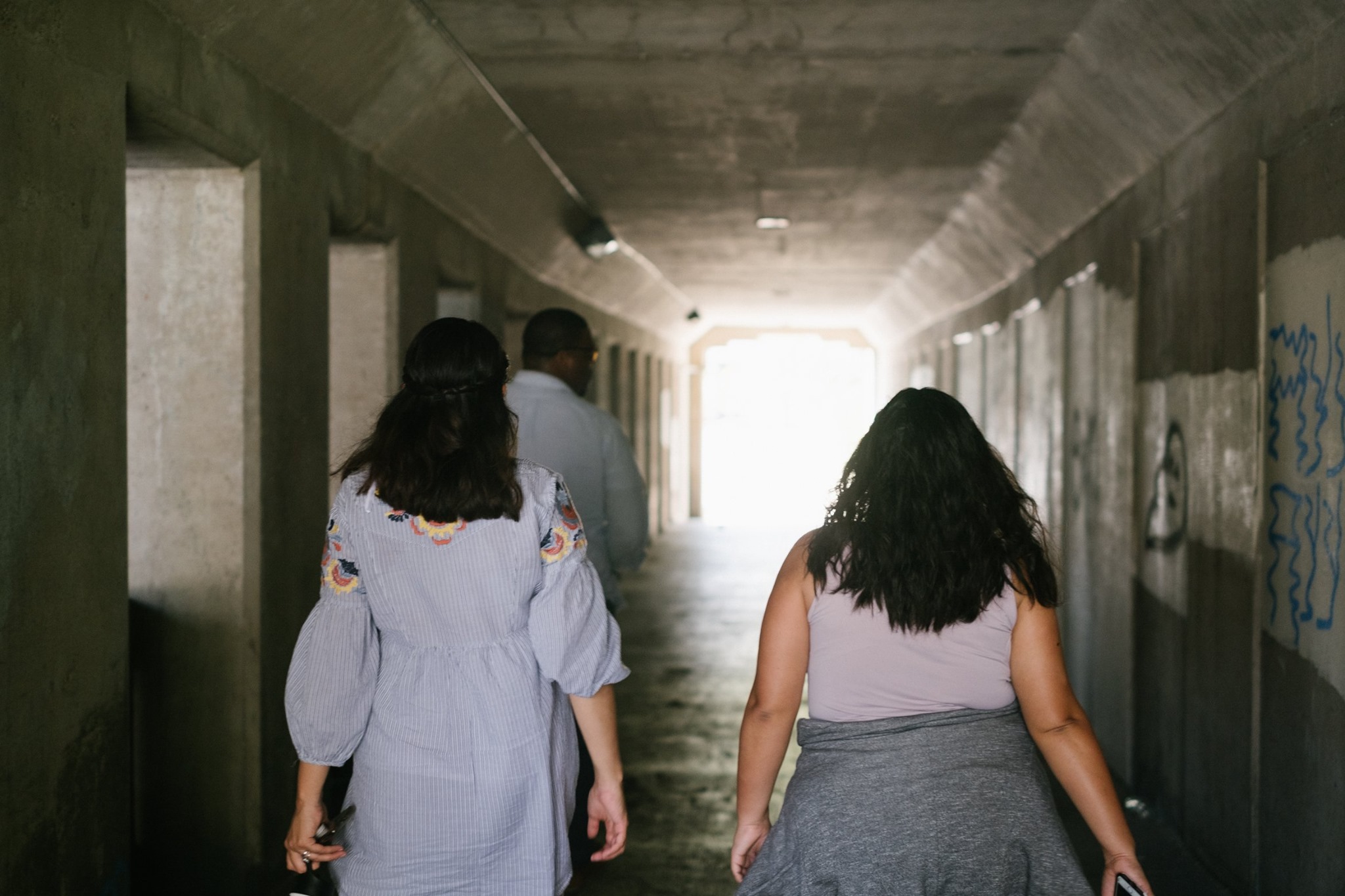 Fifty-two of Dallas' business owners formed the Committee of Vigilance, which insisted the conflagration was the work of slaves doing the bidding of abolitionist preachers. Every enslaved person in Dallas was rounded up and tortured, their children threatened, until the committee decided to punish three scapegoats: Patrick Jennings, property of a Dallas attorney; Sam Smith, an enslaved preacher; and Cato, who ran a mill owned by the Overton family.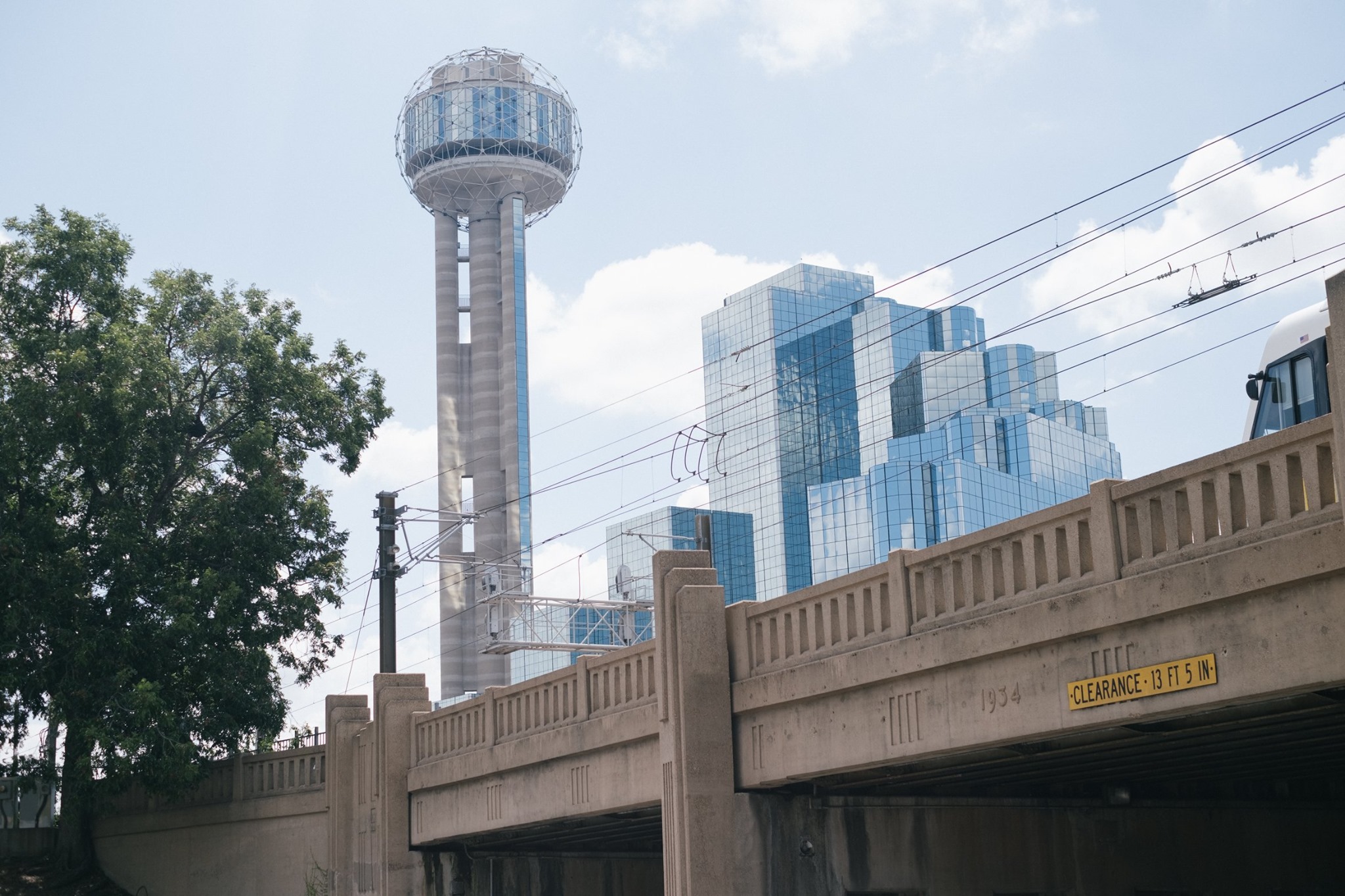 They were taken to gallows along the Trinity River bottoms and lynched (hung). Dealey Plaza is sometimes called the "birthplace of Dallas."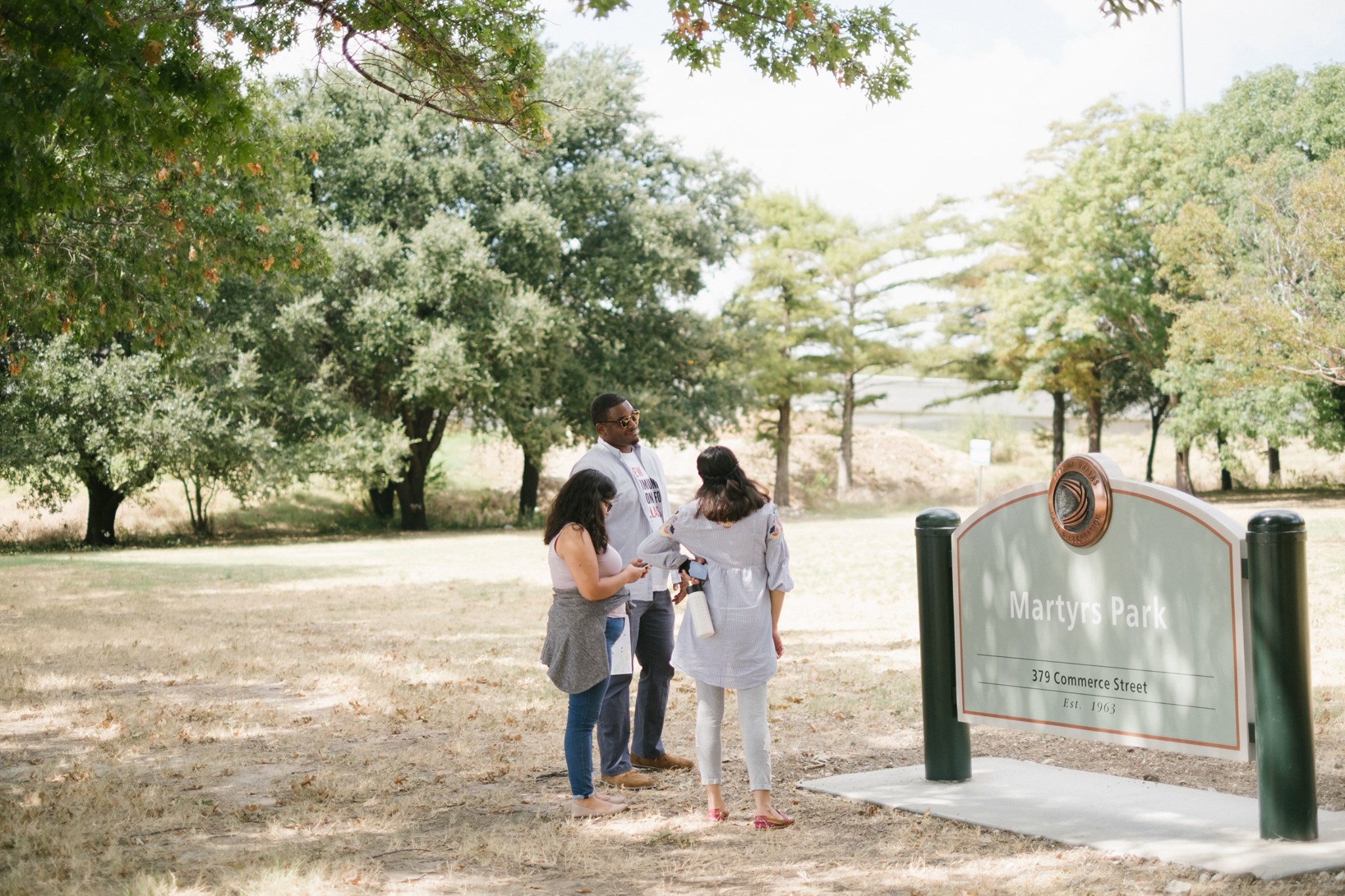 It also was the location of the assassination of U.S. President John F. Kennedy, on November 22, 1963.